We deliver a progressive solution for content building and distribution to highlight your brand in search engine listings and on social media.

We construct authoritative, informative, entertaining and valuable press in long form (2000 words) and deliver that press to editors, bloggers and online locations where they help provide awareness of your brand.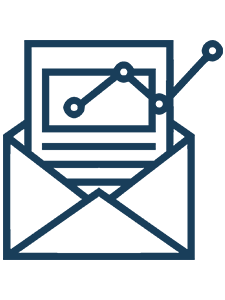 Email marketing is as effective today as it has ever been, and provides huge opportunities for engaging with both prospective and existing customers. We gather a list of valid recipients and deliver the news they need to know.

The quality of your site's copy greatly influences the success of your business and original content gets your site indexed better. We use proven techniques to write and deliver blog copy that ranks in Google search listings.

Explanation Videos, TikTok Quickies, Social Posts, Product Photos, YouTube Content and Event Captures (if you're in Los Angeles). Included in your campaign plan, we provide services to deliver great content.

Materials For Sales Distribution
Brand Decks, Line Sheets, Letters of Intent, Web-Copy, Sales Literature and even User Documentation. You have materials that need to be created to initiate sales interest. We will aid in any level of development.

Don't pay some Tik-Tok Star living in a fleeting moment to make a video that goes on their page. It's here today and forgotten tomorrow. We create content that will stay on YOUR pages, and support YOUR business.