We can improve chances for article placement by writing a long form article for the editor. This article was written by Joe to distribute for a sustainable fashion brand.
Allégorie Creates Fashion With Sustainability At It's Core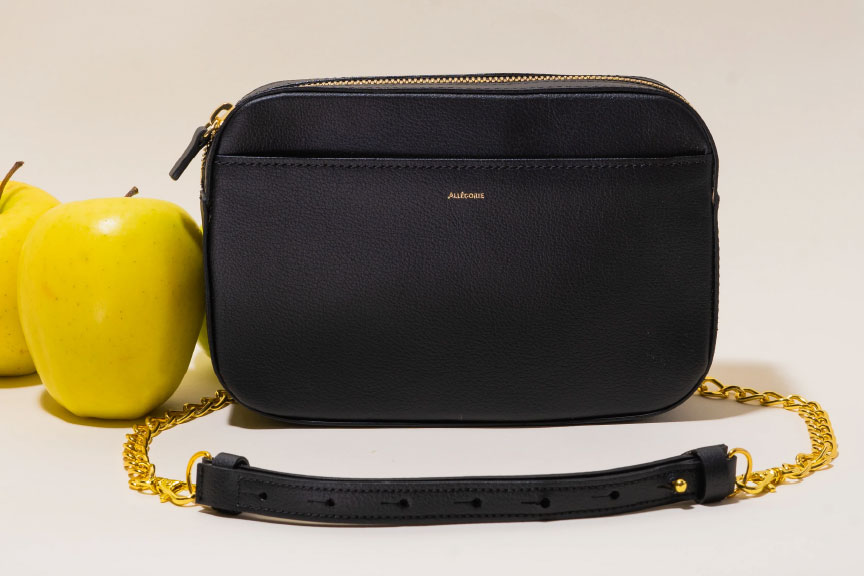 New York fashion designers Allégorie have successfully taken a recognizable section of otherwise wasted natural materials, i.e. fruit and other post consumer waste, and have created durable and long lasting high-fashion products that are making a statement in the glamour industry. Using materials made from discarded apples, cactus and mangoes, the brand's end result delivers stunning products that are easily mistaken for leather materials – but are made from fully up-cycled non-animal based materials. Its fashion with sustainability at its core.
In recent years, the garment industry has taken aim at sustainability and eco-friendly manufacturing processes through manufacturing innovation. Fashion staples including Louis Vuitton, Gucci and Hermès, among others, have developed relationships with alternative fibre manufacturers that have massively reduced water waste, over-exertion of the labor force and use of non-sustainable products to create bio-based materials. These materials are being used to manufacture clothing, accessories and shoes that to the consumers eye, have the same functionality and dress as any product they're accustomed to shopping for. The big difference these materials offer is an eco-conscious alternative to waste and overspending.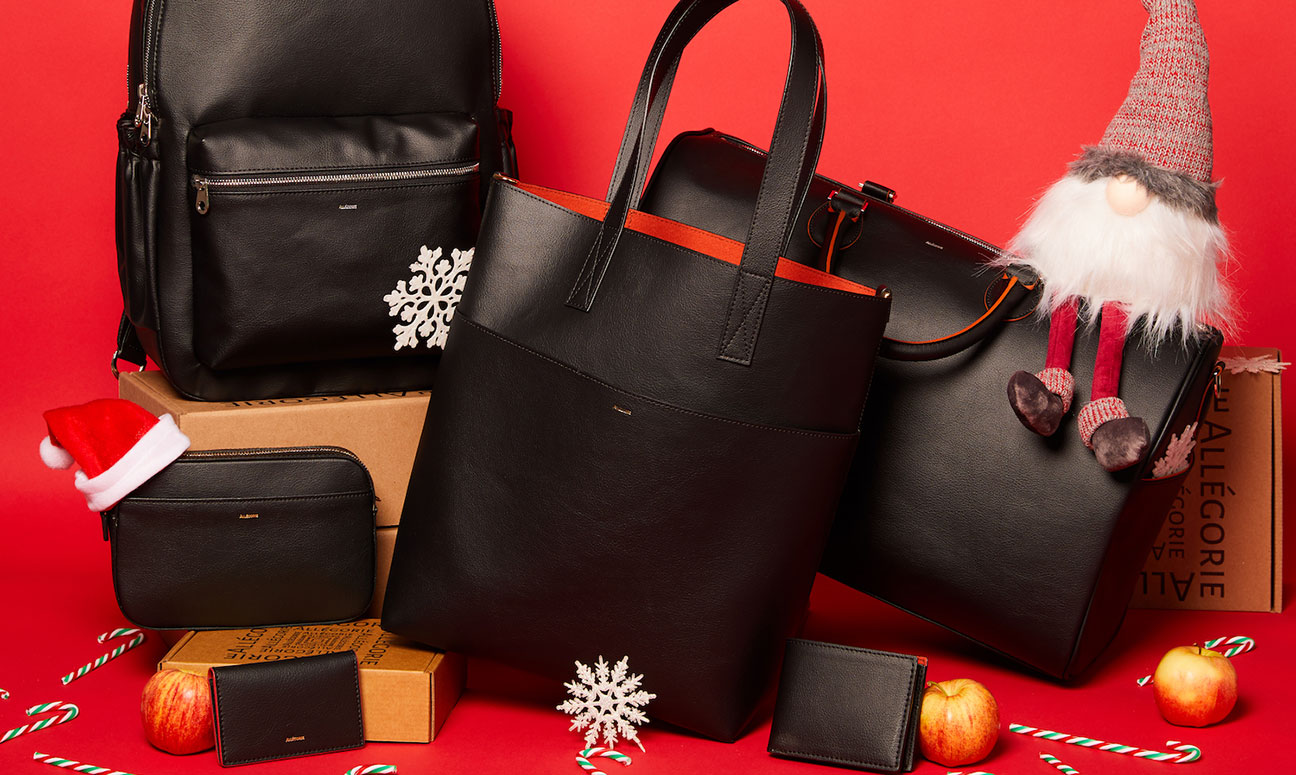 Co-founders Heather Jiang and Jen You created the fashion brand Allégorie from their personal values and a desire to implement eco-conscious and sustainable practices into functional and highly desirable fashion basics; this includes backpacks, bags and wallets. By rescuing available products that would otherwise be sent to landfills, they've designed and created a line of high-quality luxury items that rival standard brands in their marketplace. In the process, they have implemented practices that reduce consumption of natural resources and offer opportunity for employees to earn great wages and to support their families.
"We came into this because of a belief that there is a lifestyle there and everybody can be more sustainable than they are right now," Jiang shares.
The United Nations Environment Program (UNEP) reports that the equivalent of one garbage truck full of clothes is burned or dumped into a landfill every second on the planet, while the fashion industry produces 20-percent of the global wastewater and 10-percent of global carbon emissions. It's well known throughout the industry that these issues are a problem, and making fabrics from natural resources helps to reverse the negative impact that consumerism has on the environment as a whole. As part of the solution, Allégorie durable accessories are manufactured with fabrics made from fruit; fruit that would otherwise go to waste.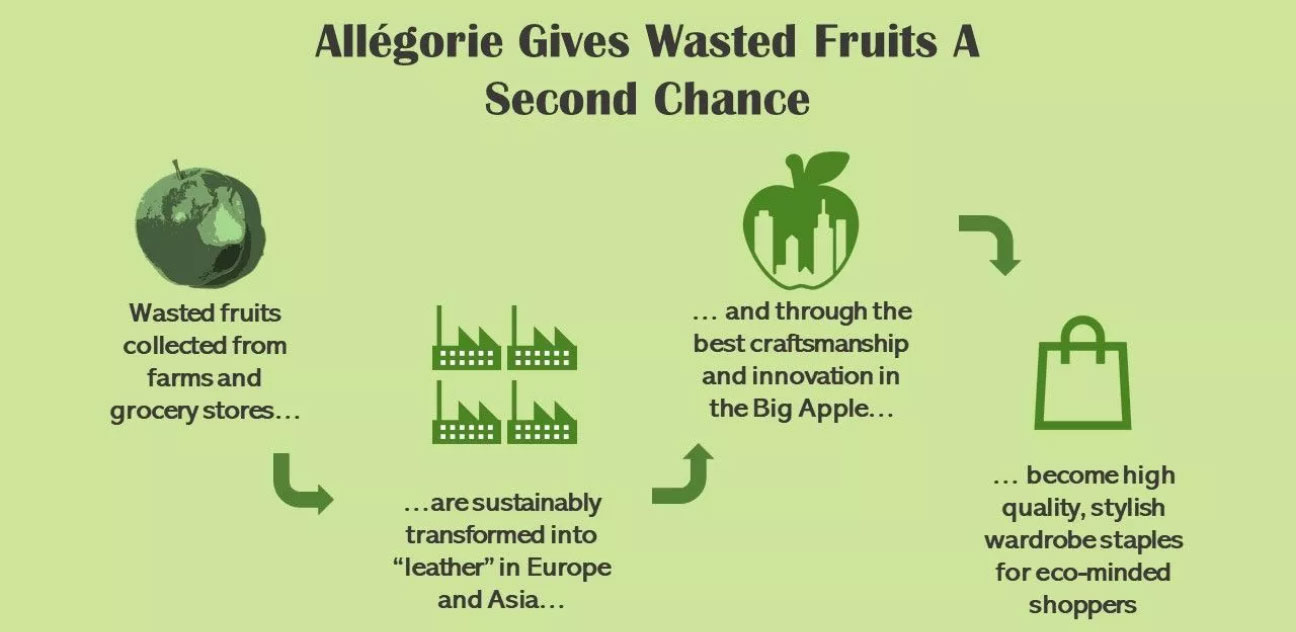 "It's a relatively new thing to incorporate fruit and plant fiber into bags," Jiang says. "We spent a couple years searching the globe, trying to find the best possible materials. We tried using pineapple, mushroom, banana, and did some trial and error testing until we developed our own formula. [In part,] our partner suppliers collect wasted apples from farms and unsold mangos from supermarkets and this discarded product is made into 'leather.' We use that leather to make Allégorie bags here in the heart of New York City."
As the fashion industry overall has been becoming more conscious of its global footprint on the environment, consumers too have been demanding initiatives be taken to reduce the waste of resources. One method of sustainable manufacturing includes combining plant-based polymer materials with recycled polyester fibers. This process uses 84-percent less energy to create sustainable material over traditional practices using animal based production and non-sustainable methods. Throughout the industry, this kind of manufacturing is showing a positive effect on the conservation of natural resources, leading toward climate control, sustainability and social responsibility while reducing the cost of waste.
Allégorie's official website showcases dozens of sustainably manufactured fashion add-ons, selectively made from Gala Apples, Mangoes and Cactus, with options including travel and cross body bags, totes and camera bags, wallets and card holders and even a special waterproofing wax to extend the years of longevity these bags offer. All products are ethically manufactured with precision craftsmanship and expertise. The brands skilled laborers are paid a minimum of $35 an hour to provide a livable wage for their workforce and each piece is carefully designed to offer simplicity and functionality with strict quality control to ensure sophistication and elegance in every piece. By partnering with suppliers of fruit based materials, like the 'leathers' used in Allégorie's bags, each company has been able to elevate their ability to provide alternative solutions to the practices of the industry, like using animal hydes and high levels of water waste to create product, often with less stability and quality than the latest sustainable offerings.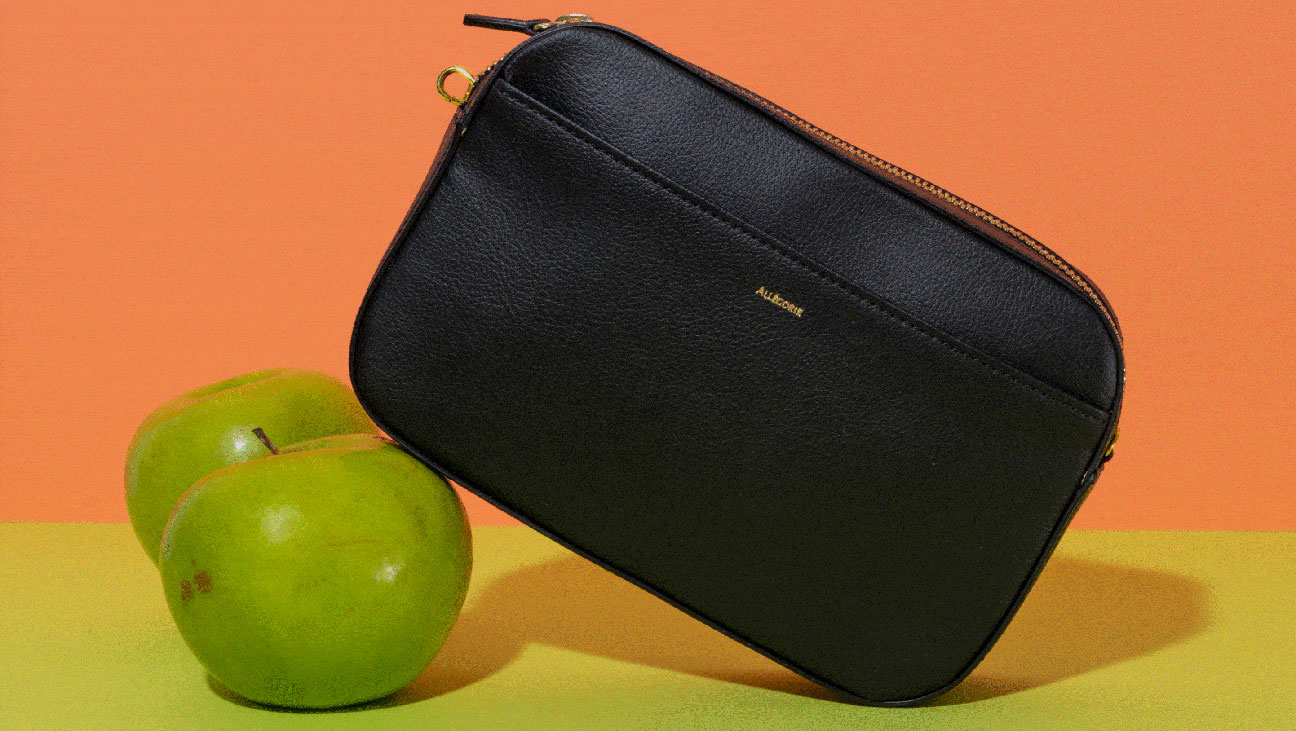 Showcasing their product line in the public eye, 2022's Hamptons Fashion Week brought together a host of fashionistas to see and feel the luxury of Allégorie's brand. Featured on the runway alongside fellow sustainable brands including Gloria Lee and DiFiore; ethical, sustainable and eco-conscious fashion made a hit as well as a statement on social media and in the press. James Lane editor Jessica Mackin-Cipro referred to Allégorie's bags as "Gorgeous" as she wrote about the brands efforts to reduce food waste while delivering high-fashion products to the marketplace.
Allégorie has a focus on producing their product line based on what raw materials they can source, with a commitment to produce less while keeping eco-logical expense to a minimum. What began as small-batches and limited runs, however, has grown to produce a readily available line that fashion-lovers are clamoring to get ahold of. While it seems easy to produce, Allégorie shares that on a per-item basis, each backpack uses upwards of 550 apples to create, with bio-degradable content making around 80% of the bag itself. Other items in the product line include handbags and clutches, wallets and cardholders made sustainably with mangoes and cactus, as well as apples.
Allégorie's line is available to order direct through their website (here). On the site, you can read about their start as a company and their commitment to waste reduction and reducing the effects fashion manufacturing takes on the planet as a whole.
Co-founder Jiang shares, "Collectively, we can push [the fashion] industry to a more sustainable future."
Allégorie is officially recognized as doing that now, every day.